Premium Student Studio Apartments
Live in your own Premium Student Studio Apartment for just £133 per week!
Book a room today
Find Leicester student accommodation in the heart of Leicester, close to the train station and both De Montfort University (DMU) and the University of Leicester. We offer various studio apartments, ideal for student living.
Premium Student Studio Apartments
For just £133 per week, you can rent a Premium Student Studio Apartment with St George's Tower. Not only are you benefitting from a great deal, as we currently offer the most competitive pricing on the student accommodation market you'll get to enjoy a truly luxurious living experience. With stand-out housing and incredible features, there are only advantages to living in St George's Tower. 
Our Leicester student studios have an ample amount of space, which means you'll be able to make yourself at home right away. With approximately 21m2 to play with, you'll have all the space you need to make it your own. One of the most important features of a flat is comfort, and with an abundance of first-class amenities, this is something that is available at St George's Tower in spades. From the sofa to the mattress, there's no better place to end your day.
Virtual Tour
Enquire Now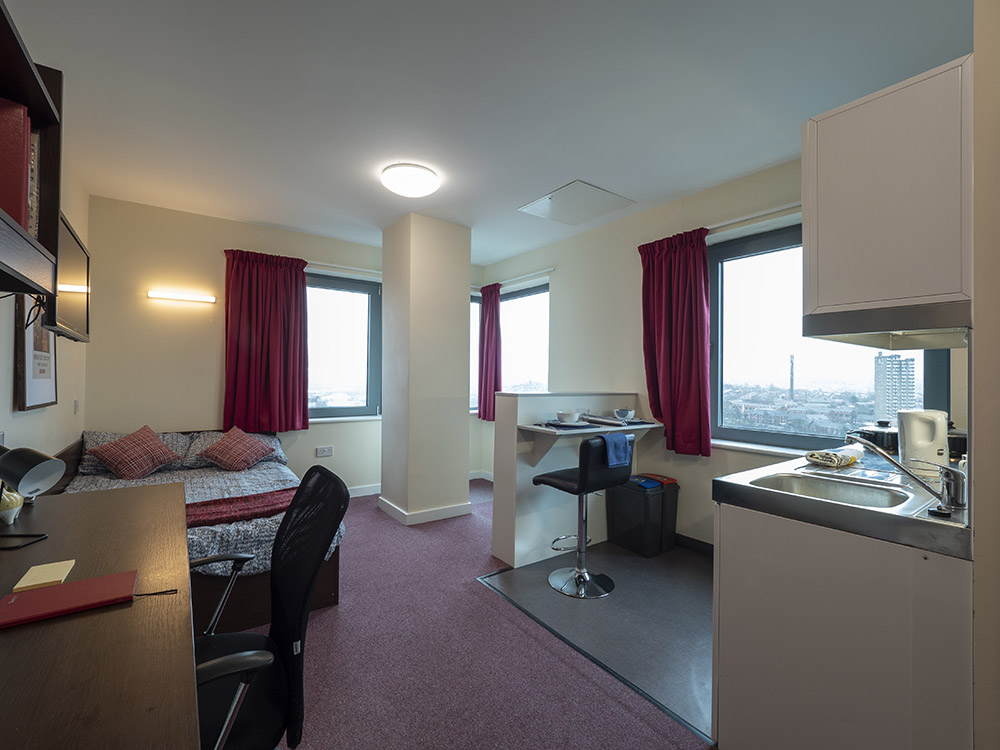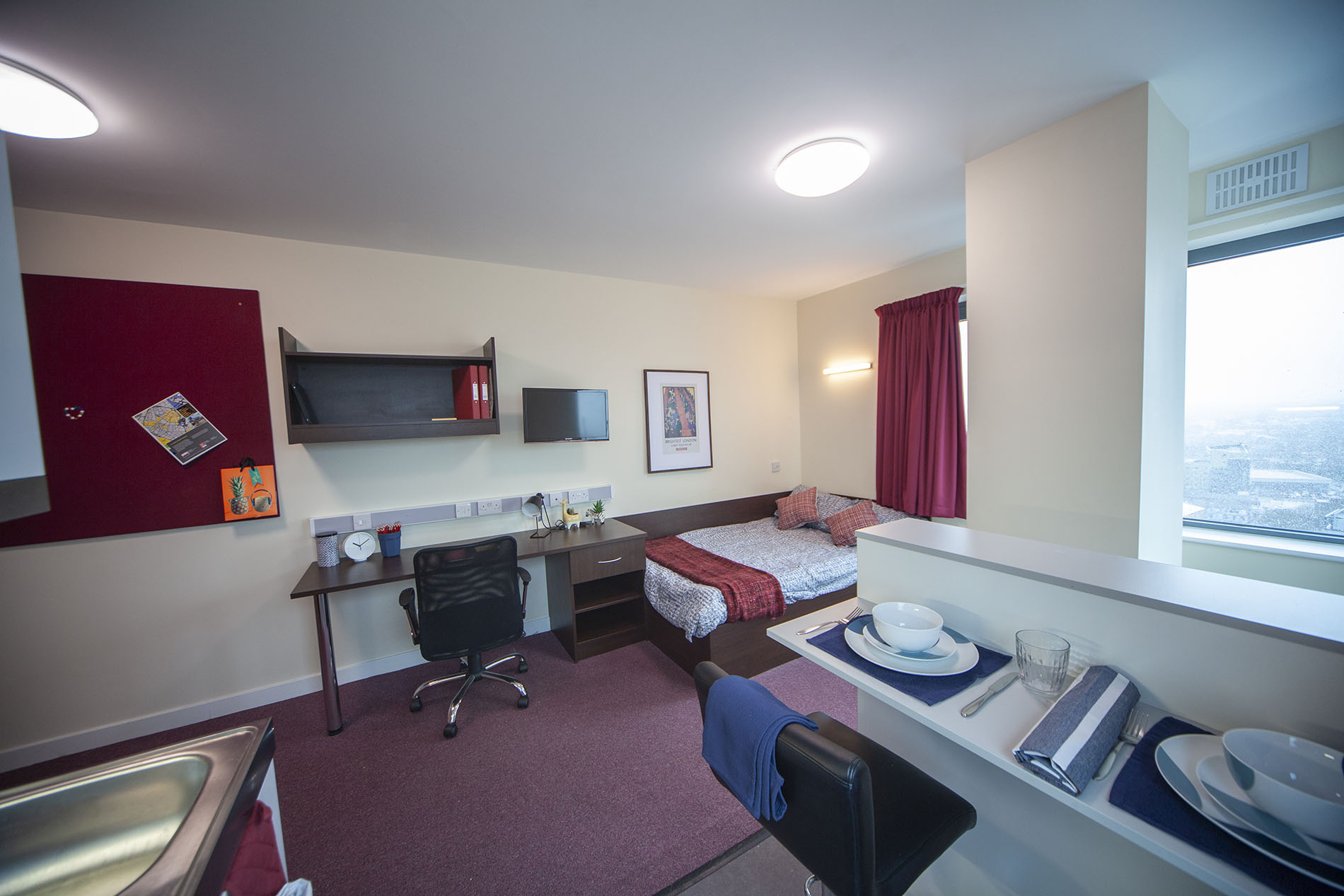 Only The Best in Your Leicester Student Studio
Each Premium Student Studio Apartment contains a kitchen, dining, bedroom, bathroom and study space, which means that everything you could possibly need is available right here in your apartment. The open plan space benefits from large windows, providing plenty of light and air – and a fantastic view across the city centre. 
If you're lucky enough to secure a studio on one of the top floors, you'll o a bird's-eye view of the hustle and bustle of Leicester. Not only is this an amazing view, but it can also give you a keen insight into the places you want to explore (and if you're lacking inspiration, our blog is regularly updated with the latest and best things to do in the city). 
Each area of the studio is equipped with first-class amenities. You don't need to worry about purchasing the essentials, as they're here waiting for you.
Amenities
A cooker, fridge and microwave in your kitchen area.

A stylish breakfast bar, complete with breakfast stools, in your dining area.

A toilet, sink and power shower in your private ensuite bathroom. 

A spacious desk and comfortable chair, along with a pin board and shelf space, in your designated study area. 

Your own bedroom area.

A selection of cupboards, drawers and shelves, to provide you with extensive storage space.
Virtual Tour
Enquire Now
Quality Entertainment in Our Premium Student Studio Apartments
As if this wasn't enough, our premium Leicester student studios have access to a series of stand-out amenities, which set St George's Tower apart from other student properties in Leicester. These include 24-hour building security and free access to superfast Wi-Fi. 
Finally, the pièce de résistance, there is an on-site Pure Gym, for which you are eligible for special student rates. This means that you can quite literally do anything and everything within your building – from sleeping and eating, to studying and working out. Our premium accommodation is your opportunity to live your best student life.
If you're looking for Premium Student Studio Apartments in the heart of Leicester, then you couldn't be in a better place. Try a virtual tour today, and immerse yourself in a room that could one day be yours! Available on desktops, mobile phones and tablets, it's a really effective means of exploring the accommodation without entering the premises.
And if you can picture yourself living here, then enquire today! Be quick! Because our studios are in high demand and filling up quickly – you don't want to miss out!
Virtual Tour
Enquire Now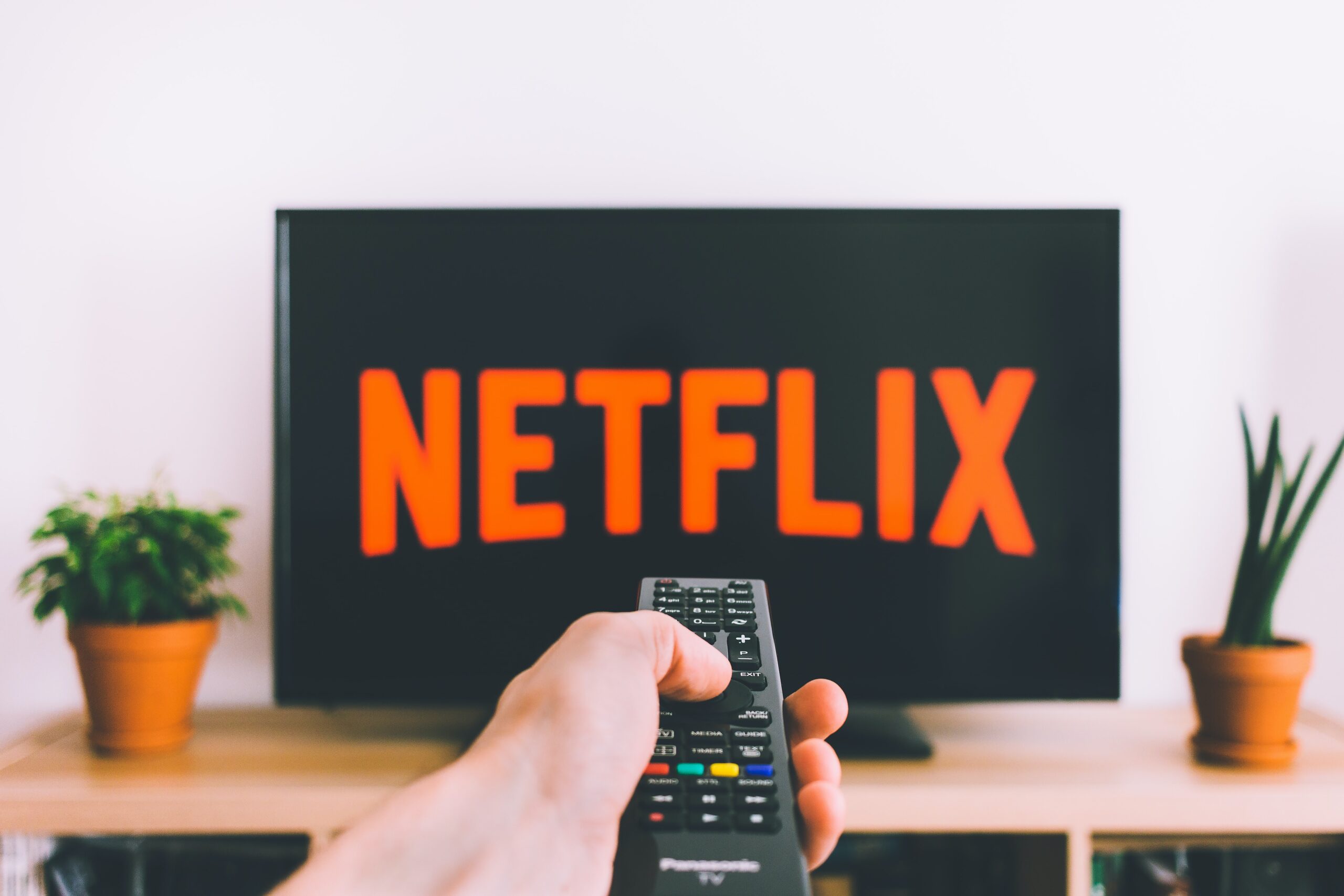 This error message is only visible to WordPress admins
There has been a problem with your Instagram Feed.